#110 Las Vegas, Nov. 11th
Father of Rolling Stone Mick Jagger dies at age 93 (canada.com)
Idaho Stones' show still on after Jagger's father dies (localnews8.com)
Stones dates go on after death of Jagger's father (livedaily.com)
Nevertheless, and despite this sad news, Mick did perform with his friends and all fans who attended the show tell of one extraordinary and intense show.
Some pics (thanks for sharing: BitchKeepsBitchin! (slightly optimized))
Another: (Our thanks to jimpietryga!)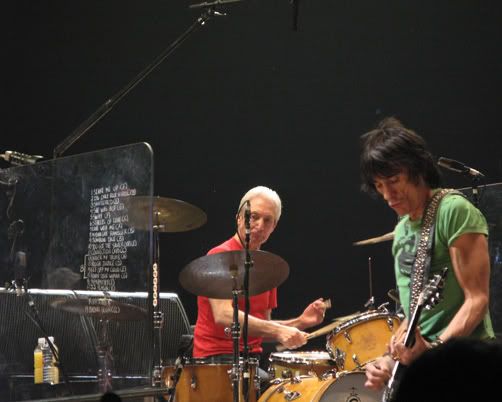 #109 Phoenix, AZ Nov. 8th
Rolling Stones rock Valley tonight (azcentral.com)
Ageless Rolling Stones enliven Glendale (eastvalleytribune.com)
Some seats gather moss as the Stones roll into U. of Phoenix Stadium (azstarnet.com)
Stones inaugurate new stadium in style (azcentral.com) => check their gallery!
#108 oaKlAND, Nov. 6th
The Rolling Stones rock the Coliseum (sfgate.com)
Arizona crew keeps Stones rolling (azcentral.com) => check their gallery
Rolling Stones concert review: Visually great, musically predictable (mercurynews.com)
#107 NYC – Beacon Theatre – Nov. 1st
ROLLING BONES – STONES BREAK RECORDS AND HIPS IN WHAT FEELS LIKE THEIR FINAL FLING (nypost.com)
11 VIDEO-Snippets from the Beacon I show (all thanks to VCreagle!):
#106 NYC – Beacon Theatre – Oct.29th
Stifled Stones fans freakin' at the Beacon (nydailynews.com)
AGUILERA AND WHITE THRILL CLINTON WITH STONES SHOW (pr-inside.com)
Jack White Joined The Rolling Stones (ultimate-guitar.com)
Some more and beautiful pics from "VirginiaInExile" (thanks a lot! (slightly optimized))
#106 Atlantic City, Oct. 27th
– concert cancelled due to laryngitis (Mick)
#105 Austin, Oct. 22nd
Stones make history in Austin (mysanantonio.com)
Stones sling into Zilker Park (austin360.com)
Rolling Stones' Concert Recap (kxan.com)
Stones rock Zilker Park (kvue.com)
Reports from the Rolling Stones show at Zilker Park (austin360.com => video footage!)
Cite:
Songwriter Bill Carter pegs Richards through Depp connection. Austin songwriter Bill Carter, hanging out backstage at the Stones concert, has been working as Johnny Depp's personal trainer on the set of the third "Pirates of the Caribbean" movie, which has just wrapped production in Los Angeles. Keith Richards, who plays his father in the film, had a trailer next to Depp's, so Carter hung out with him quite a bit. "He's really the funniest guy I ever met," Carter said of Richards. "Just a real sweetheart." Carter and wife Ruth Ellsworth, who live with the Depps for six to eight months out of the year, met Depp when he was in town filming "What's Eating Gilbert Grape." Carter said: "We've been tight ever since." — Michael Corcoran
Here's a nice shot from 'texmaps' (thanx pal!), documenting the performance of " Bob Wills is still the King":
See a short snip of that performance at YouTube! Also there: Keith with Learning the Game
Others:
Stones rock Austin (news8austin.com)
Zilker Park Crews Prepare For Rolling Stones (keyetv.com => cool videofootage there!)
#104 El Paso, Oct. 20th
Rolling Stones rock Sun Bowl tonight // Rolling Stones draw all ages to Sun Bowl (elpasotimes.com)
Guitarist's wife makes her mark with skin care line (elpasotimes.com)
Rolling Stones offer onstage tickets in El Paso (elpasotimes.com)
#103 seattle, Oct. 17th
Stones fans get explosive Bigger Bang for the buck (seattlepi.nwsource.com)
Rolling Stones' mammoth show rolls through Seattle (thenewstribune.com)
Rolling Stones To Play Qwest Field (kirotv.com)
Rolling Stones Heading To Austin Sunday (keyetv.com) – VIDEO-FOOTAGE!
Gallery with 19 pics from seattlepi.nwsource.com
Some pics:
Let It Bleed with Dave Mathews (thx. StonesSleaze!)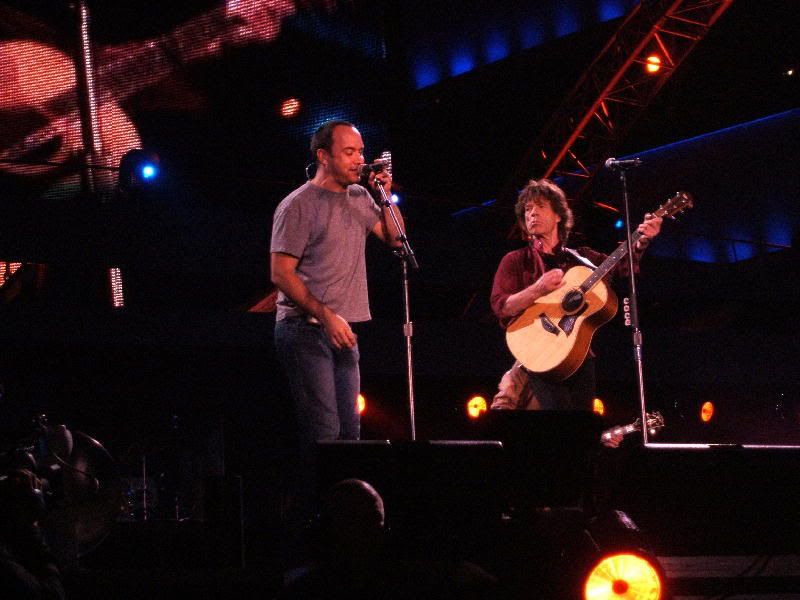 Pic of the setlist (thx. StonesSleaze!)
#102 Chicago, Oct. 11th
Rolling Stones Hit Soldier Field For Fall Concert (cbs2chicago.com)
Fans Brave Freezing Temps To See Rolling Stones – December-Like Weather Greets Thousands At Outdoor Concert (cbs2chicago.com) – there's video-footage,
too!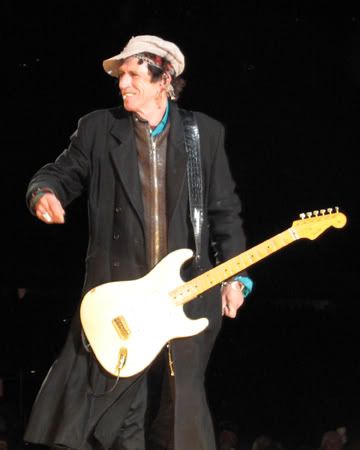 #101 Regina, Oct. 8th
Rolling Stones visit art gallery, host private party in Regina (thechronicleherald.ca)
Memorable quote:
Robinson said people at the party were told not to approach Jagger unless he talked to them first, but she said she still managed to have a memorable — though brief — encounter on the dance floor. "Once I touched his bum with my bum," she said."That just made my night."
Rolling Stones keep a-rollin' (reuters.com)
Yes, Regina You Really Did It! (canada.com)
Memorable quote:
Ronnie Wood raved about the early fall beauty of Victoria Park as he walked his yappy little lap dog through Regina's downtown gem on Friday morning (yes that was Ronnie, yes he's bald and yes, that's a fabulous wig).
LOL!
Let's spend the night together in Regina (canada.com)
Stones Rock Regina Once More (newstalk650.com)
#100 Regina, Oct. 6th
Rolling Stones will Rock Regina Tonight (saskatoonhomepage.ca)
Fans rave over Rolling Stones 'awesome' first-ever concert in Regina (canada.com)
Rolling Stones dazzle crowd at 1st Regina show (cbc.ca)
A bigger bang?: Hard to imagine! (canada.com)
And '19nervousbreakdowns' had really good seats – and shares some Stones moments with us… thanks a lot, 19nb!!! (slightly optimized and reduced in size by me):

Ronnie was great that night!
#99 Missoula, oct. 4th
Setting the stage: Crews begin building massive structure for Wednesday's show (missoulian.com)
The Rolling Stones in Missoula (missoulanews.com)
Rolling Stones fans reflect on concert (greatfallstribune.com)
Stones show they still know how to rock (missoulian.com)
She's rolling in Stones: UM sophomore vies to be the band's biggest Missoula fan (missoulian.com)
Weather behaves for Rolling Stones concert (havredailynews.com)
#98 Wichita
It's only rock 'n' roll but we like it (kansas.com)
The Stones were 'perfect gentlemen' (kansas.com)
The Rolling Stones Rock the Air Capital (kake.com)
Too old to rock and roll? Nonsense (kansas.com)
Stones have elemental, earthy appeal (kansas.com)
#97 Louisville, September 29th
To roll, not fade away (kentucky.com)
More than 40,000 experience history at Churchill Downs (courier-journal.com)
=> gallery of concert pics (26 pics – courier-journal.com)
Stones top Churchill's renter list (courier-journal.com)
#96 Rutherford, September 27th
Live Review: The Rolling Stones and Kanye West at Giants Stadium – The Stones bring the rock, West brings the roll on New Jersey pit stop (rollingstone.com)
Setup Begins for The Rolling Stones Concert (kake.com) => there's a video about the preparations, too … it's called "Setup for Bigger Band
Tour" – LOL!
#95 halifax, NS, September 23rd
News, Reviews:
For those about to rock (thechronicleherald.ca)
At least 50,000 rock in the rain as Rolling Stones play Halifax Commons (canada.com)
Wet and wild – Rolling Stones fight Mother Nature to present top-notch rock spectacle // Common satisfaction (thechronicleherald.ca)
Rolling Stones leave Halifax fans happy (ctv.ca)
An Onstage Experience of a lifetime this fan won't forget – ONSTAGE WITH THE STONES (hfxnews.com)
A bigger video (3 min.) by CTV.ca
A small video with few seconds of Monkey Man at the end (CTV channel – thx arizojp!)
Stones seeking fans for Halifax show (cbc.ca)
Dig in: The Stones are coming (hfxnews.ca)
Halifax Rolling Stones concert a test-drive for future events: mayor (brandonsun.com)
#94 Boston, CA, September 20th
As the rehearsals suggested, this really was an incredible experience for those lucky to attent! Go check the setlist, if you haven't already done !
The Press:
Wild horses can't drag Stones away (bostonherald.com)
Returning with a bang, the Stones rock, and roll back the years (boston.com)
Ageing Stones roll on on U.S. leg of concert tour (reuters.com)
The Rolling Stones Kick Off Their U.S. Concert Tour (allheadlinenews.com)
Rehearsals:
So far, we have heard about the following songs being rehearsed; most of them count in for a dream-setlist:
Can't You Hear me Knocking

(yessss!)

Little T&A

(oh yes!)

When The Whip Comes Down

She Was Hot

Lovin' Cup

(yeah!)

You Got The Silver

(OMG
!!!)
Under My Thumb
It's All Over Now

SHE SAW ME COMING

(wow!
yes! yeeehaaw!)
Waiting On A Friend
Just My Imagination
Monkey Man
All Down the Line

Dead Flowers

It Won't Take Long

The Last Time
Love is Strong
Some pics:
#93 Horsens, Denmark, September 3rd
Video-Report
(Thx arizojp!)
Stadig verdens største (ekstrabladet.dk) // Mindre trafikknas med rullesten // Svingende lydkvalitet
Sidste stop for Rolling Stones (jp.dk)
Horsens er helt klar til Stones (jp.dk)
Pic from the gig:
Bonde-røv vild med Stones (horsens-folkeblad.dk) => Info-site: stonesihorsens.dk
#92 Bergen, Norway, September 1st
Reviews: (bt.no)
Stones
sjarmerte Bergen
Begeistrede
anmeldere
Stones
i storform
Some videos: (bt.no)
#91 Cardiff, UK, August 29th
Reviews:
«Wie heiße ich?» – Die Rolling Stones in Wales (netzzeitung.de)
Stones fans get satisfaction (icnetwork.co.uk):
… Putting bands decades younger to shame, the sexagenarians have been belting out around 19 songs a night as part of their A Bigger Bang Tour.
… Strutting out in front of the vast, but not completely sold out, 50,000-strong audience at the Millennium Stadium, they came ready to perform.
And perform they did. …[more]
#90 Sheffield, UK, August 27th
Preview: The Rolling Stones, Sheffield Don Valley Arena (thisisyork.co.uk)
Review:
Satisfaction guaranteed as old 'uns refuse to fade away… (sheffieldtoday.net)
Storming Stones roll back the years (yorkshiretoday.co.uk)
Some pics: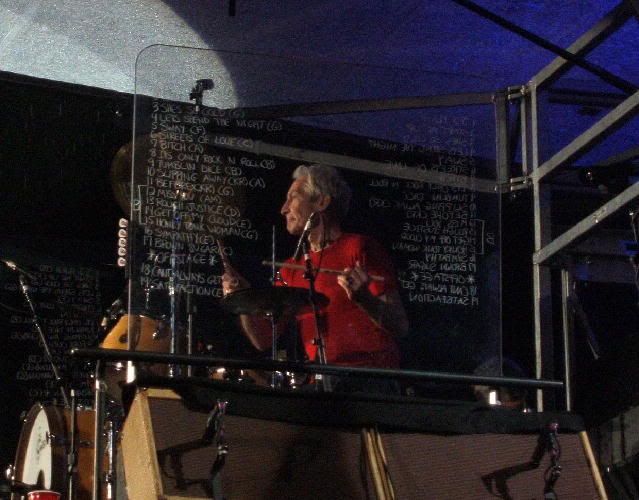 And – RAIN FALL DOWN … /-)